Armchair travel? OVER IT.
See the world without leaving your sofa? How 'bout NO?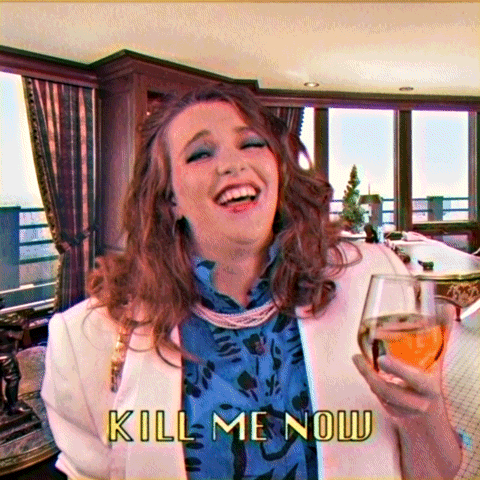 When this son-of-a-biscuit Covid is ready to give up the ghost or more likely, when we can live with it – I've got one foot out the door. You?
If you weren't aware, in Australia, we've been in lockdown, on and off, for 18 months now. We aren't allowed to leave the country (read that again), and at this moment, we can't venture further than 5 km from our residence – they're monitoring it.
(Listen, Mr Two's is my favourite person, but this kind of forced togetherness reeeeeally separates the wheat from the chaff, and I now understand what the contestants on Survivor have gone through. Or Lord of the Flies, whatever.)
Tasked by Berkshire Hathaway's Business Wire, mathematician and doctoral candidate, Bobby Seagull calculated the relationship equivalent of 'dog years' we've experienced in the pandemic. "By spending so much time together, most couples have added the equivalent of four extra years in their relationship."
But, this too shall pass, no?
In the meantime, it's been a sanity-saver to create a bucket list, but because I'm weird, it is too. Nobody needs another vanilla listicle.
This one isn't filled with places I want to go with the amount of specificity and planning that will only gleefully stomp on my heart with inevitable cancelled bookings…(I'm looking at you South Africa and Western Australia's Kimberley.) No, this one is more shades of wackadoodle to which I'm sure Mr Two's will say, "You should take one of your girlfriends with you" which is code speak for "There's no way in hell I'm doing that." (So let me know if you're keen?)
Spend the night in a haunted house / hotel / cabin
Definitely not child-friendly, this might be one of those things that's all bluster and BS, and ok-ok-ok there may be chickening out at the last minute (or in the middle of the night) but how good are haunted houses? Not ones that've been kitted out with fake trickery and look-how-scary-I-am staging, but ones that are seemingly normal with bona fide bewitched credentials. They're all over the world, even Airbnb has them. Wanna? Have you ever?
Let it all hang out at a nudist refuge
This wouldn't be easy because I'm super modest, but maybe it's a good reason to do just that. Would you? Maybe you already have? There was a show on not long ago about some newly married empty nesters who'd done this, normal average people. They started just going on clothing optional cruises and retreats, and then they packed up their whole lives and moved to a nudist community in Kissimmee, Florida. Can you just even comprehend the ball gumption that must take? The freedom and the complete lack of self-consciousness? It's kind of awe-inspiring, really.
The 'nacation' (naked vacation) is a travel trend that's gaining momentum- who knew?! According to Forbes, "The renewed interest in shedding clothes as people flock to beaches, mountains, nature trails and resorts in this hot summer has been linked to the hunger to experience a new sense of freedom as we emerge from months of lockdowns."
Defragment the hard drive with a meditation retreat
Do you meditate? Did you find it created a barrier between yourself and worry? It's a talent, meditation, especially when it's done regularly, and it's every bit as taxing as hardcore sport. Usually, these retreats are silent and spartan so attendees can focus on the present. You wake up at 4 am for porridge and yoga before perching on a mat for hours. Nose itch? Don't you dare scratch it. Leg cramping? Push ahead for mind over matter. Much discipline is involved. Actually, I may be talking myself out of this one…yeah, scratch that. The 4 am thing is a dealbreaker. Maybe there are places that offer meditation-lite?
Tent style camping (not glamping)
What is it about food cooked over the fire and sleeping in a tent on the forest floor to the song of creeping nocturnal animals? (Seriously, what is it because I've never done it.) Simple, not fancy. Books and stargazing and long hikes through the woods. Everyone could take turns cooking meals. We could bust out the Thai Jenga sets and obviously, someone needs to come who can play the guitar because that's how it always goes in the movies. What songs are you requesting?
Dude Ranch Rustlin'
The Dutton family of Yellowstone have probably done more for ranch tourism than a trillion dollar tourism campaign could, and I for one am here for it. What's not to love about rustic luxe? I'm envisioning cedar hot tubs overlooking frolicking horses, sundowners on wide porches, horse treks to take in the panoramic views, swimming holes with rope swings and nights with fire pits and gourmet dinners. Kissing cows is optional.
Did you know? Yellowstone National Park was the United States' first, established in 1872 – and covers parts of Wyoming, Montana and Idaho?
Cross country campervaning
Color me obsessed with a home on wheels. Changing locations on a whim, meeting other adventurers and participating in the small communities they create, even if only temporarily. Imagine living in a dollhouse with its tiny stove and lilliputian fridge. Have you looked at these vans lately? Even the smaller more manageable ones are fitted out with beautiful interiors, king sized beds and climate control. Storage is unbelievably clever and the possibilities are endless. I'd want a month, minimum. How about you?
The pandemic-driven campervan boom shows no signs of slowing. Cashed up consumers looking for freedom and choice as well as the ability to socially distance are driving prices up and supply down. In Australia, production is at a 30 year high despite the difficulty manufacturers have in finding staff.
And you, traveling friends. What else should we add to the Weirdo bucket list? Do you find yourself yearning for a different sort of travel?